We help business owners rise from $10K to $100K+
in 6 months or less
by setting up Paid Ads, Website Development, Social Media & Systems Building
Our team has the Top Talent (Sales Leaders, High Performance Coaches, and Strategists) from the Top 5% of Companies
Start seeing results in 30 Days
Day 1: Zero to Hero! You'll have access to

[bt_bb_card_icon colored_icon="no_icon" html_tag="h3″ title_size="extrasmall" colored_icon_color_scheme="alternate" border="" shadow="visible_hover" icon="" title="EXECUTIVE BUSINESS COACH" text="To Improve your
Mindset
and serve as a Strategic
Thought Partner
(Exclusive 60 Mins Weekly Live Sessions) " url="" target="_self" responsive="" publish_datetime="" expiry_datetime="" el_id="" el_class="" el_style="" font_weight="" colored_icon_size="" animation="no_animation"][/bt_bb_card_icon]
[bt_bb_card_icon colored_icon="no_icon" html_tag="h3″ title_size="extrasmall" colored_icon_color_scheme="alternate" border="" shadow="visible_hover" icon="" title="ACCOUNT MANAGER" text="Your direct
Point of Contact
and makes sure you stay
Organized
&
Accountable
(3x Live Exec- Support sessions/week) " url="" target="_self" responsive="" publish_datetime="" expiry_datetime="" el_id="" el_class="" el_style="" font_weight="bold" colored_icon_size="" animation="no_animation"][/bt_bb_card_icon]
[bt_bb_card_icon colored_icon="no_icon" html_tag="h3″ title_size="extrasmall" colored_icon_color_scheme="" border="" shadow="visible_hover" icon="" title="SYSTEMS & PROCESSES BUILDER" text="Helps you define and implement your
CUSTOMIZED systems, automations & processes
to simply
process flow
." url="" target="_self" responsive="" publish_datetime="" expiry_datetime="" el_id="" el_class="" el_style="" font_weight="" colored_icon_size="" animation="no_animation"][/bt_bb_card_icon]
[bt_bb_card_icon colored_icon="no_icon" html_tag="h3″ title_size="extrasmall" colored_icon_color_scheme="" border="" shadow="visible_hover" icon="" title="SOCIAL MEDIA TEAM" text="Creates engaging and consistent social media content that enhances your
Brand Presence
" url="" target="_self" responsive="" publish_datetime="" expiry_datetime="" el_id="" el_class="" el_style="" font_weight="" colored_icon_size="" animation="no_animation"][/bt_bb_card_icon]
[bt_bb_card_icon colored_icon="no_icon" html_tag="h3″ title_size="extrasmall" colored_icon_color_scheme="alternate" border="" shadow="visible_hover" icon="" title="HR SOURCING" text="
Sourcing
and
shortlisting
candidates to help you
build your internal team
so you're not stuck doing
Everything Yourself
" url="" target="_self" responsive="" publish_datetime="" expiry_datetime="" el_id="" el_class="" el_style="" font_weight="" colored_icon_size="" animation="no_animation"][/bt_bb_card_icon]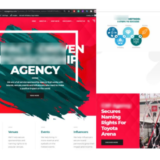 [bt_bb_card_icon colored_icon="no_icon" html_tag="h3″ title_size="extrasmall" colored_icon_color_scheme="" border="" shadow="visible_hover" icon="" title="WEB DEVELOPMENT TEAM" text="Builds your virtual storefront so your
Established
&
Trustworthy
from DAY ONE" url="" target="_self" responsive="" publish_datetime="" expiry_datetime="" el_id="" el_class="" el_style="" font_weight="" colored_icon_size="" animation="no_animation"][/bt_bb_card_icon]
[bt_bb_card_icon colored_icon="no_icon" html_tag="h3″ title_size="extrasmall" colored_icon_color_scheme="" border="" shadow="visible_hover" icon="" title="ADS SPECIALIST" text="We build and track your Ad campaigns so you get the
Highest Conversions
with the best returns on ad spend. " url="" target="_self" responsive="" publish_datetime="" expiry_datetime="" el_id="" el_class="" el_style="" font_weight="" colored_icon_size="" animation="no_animation"][/bt_bb_card_icon]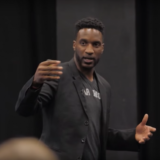 [bt_bb_card_icon colored_icon="no_icon" html_tag="h3″ title_size="extrasmall" colored_icon_color_scheme="alternate" border="" shadow="visible_hover" icon="" title="LEADERSHIP TRAINING " text="We prepare Executives to lead
Highly deliverables focused workforce
; while still maintaining a high moral" url="" target="_self" responsive="" publish_datetime="" expiry_datetime="" el_id="" el_class="" el_style="" font_weight="" colored_icon_size="" animation="no_animation"][/bt_bb_card_icon]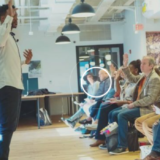 [bt_bb_card_icon colored_icon="no_icon" html_tag="h3″ title_size="extrasmall" colored_icon_color_scheme="" border="" shadow="visible_hover" icon="" title="FOUNDERS MASTERMIND" text="Brainstorm with other Entrepreneurs to expand your
network
& expand your
resource pool
" url="" target="_self" responsive="" publish_datetime="" expiry_datetime="" el_id="" el_class="" el_style="" font_weight="" colored_icon_size="" animation="no_animation"][/bt_bb_card_icon]
Subscribe to our SMS and Email list to get our regular updates and free tips and tricks!
[mc4wp_form id="3742″]
OUR STEP-BY-STEP PROCESS
The 90-Day Roadmap
Ready to start your scalability journey?
With your Processes and Team in place, you can now focus on your personal life while we grow your Business!

[bt_bb_floating_image vertical_position="bottom" horizontal_position="left" lazy_load="no" animation_style="ease_out" animation_delay="default" animation_duration="default" animation_speed="1″ animation_direction="" image="1723″ responsive="hidden_xs hidden_ms hidden_sm" publish_datetime="" expiry_datetime="" el_id="" el_class="" el_style="bottom: -3em; left: -10em;"][/bt_bb_floating_image]
Take the Assessment
Get Your Business Scalability Score
Ready to start your scalability journey?